Photo Gallery

The lighted line shows the path the clubhead
follows through the entire swing.
IT DOESN'T GET BETTER THAN
PERFECT!


The Dream Swing is constructed with a
telescoping stand that allows each golfer to
adjust it to the specific swing he or she desires.
Click on the pictures to see why The Dream Swing is the best golf training system ever!

Go to A Letter from the Inventor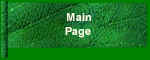 Dream Swing UK
Tel: +44 (0) 150 745 0950
Fax: +44 (0) 870 056 7726
Format, Graphics, & Content © 1997, 1998 Dream Swing INC.